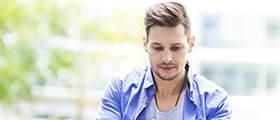 Plan It
Website design includes everything to get from initial concept to viable plan. You have questions...we have answers.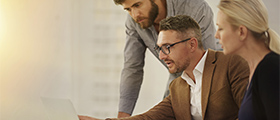 Build It
Website development is where the pieces come together. We get it done, on spec...on time...on budget.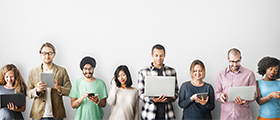 Grow It
Website marketing is the fuel your website needs to help it perform. From SEO to Local Marketing, we can do it.

Park City, Utah: (435) 631.2595 | Salt Lake City, Utah: (801) 214.8824
Professional Website Development
Experience, ethics, accountability...professional website development

ProClass Web Design... As a website developer we have been creating affordable, fully SEO'd, professional websites for small businesses, professionals, entrepreneurs and non-profits since 1998. In addition, we offer a wide range of top-quality business support services to reinforce your project as needed.
Affordable Websites
If you are looking for an affordable website but have been dismayed by the costs of the custom website design firms, and aren't willing to settle for the low quality of a "Free" website, you will probably like what you find with ProClass. We know where the time and costs are when it comes to website development, and we know how to cut out a large percentage of what you would normally pay a custom design shop, without sacrificing quality. Along the way we also save you a lot of time and frustration.
Search Engine Optimization
Search Engine Optimization, aka SEO, is the art of helping your website rank well in the search engines. It really isn't enough to simply build a website and hope people will show up. It doesn't work that way. At ProClass we got our start in SEO back in 1998 so we know a lot about SEO, what works and what doesn't. We study it, we write about it, we teach classes on it…we know SEO…something most website developers have no clue about.
Straight Answers
Our clients seem to think we do a great job; in fact, in our client's reviews of ProClass Web Design one thing our clients tell us they really appreciate is how we treat them like partners in business. We consult, offer suggestions, lend our years of business and website expertise, and most of all…they like the fact that we give straight answers. In the end, we want you to do well because when you are successful so are we, and that makes our efforts each day just that much more rewarding.

ProClass Web Design
FREE Consultation - No Obligation
Call NOW !


Park City: (435) 631 . 2595 | Salt Lake City: (801) 214 . 8824