Website Planning Services
A website plan is is like a blueprint for a house...you can't start building without it.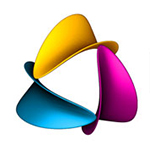 Just like you wouldn't build a house without blueprints or launch a business without a plan, building or rebuilding a website takes thought, goal setting and a good amount of planning. The good news about website planning is that it will save you money and time if you take the time to address it early on.
Website planning should involve all aspects of the business including sales, marketing and accounting. A good website plan will attempt to take into account the needs and goals of the different departments and help create a site which supports them all.
One aspect of website planning that many business owners, and more than a few developers, leave out "for later" is SEO or Search Engine Optimization. Since this aspect is critical to successful search engine ranking it is imperative that SEO be included in the website planning from the very beginning.

ProClass Web Design
website planning services include:
Identifying goals
Website Design Elements
Architecture
"Best Practices"
ISP compliance Issues
Identifying Content
Developing a Site Plan
Scalability
Budget Planning
Team Building
Website Planning Tips
Please click on the links below for helpful tips on website planning.



Selecting a Website Developer
Selecting a
website developer
for your project is probably the most important decision you will make. The right developer can work with you to ease the process and lead you to a successful launch on budget and on time. The wrong developer can drain you of money, time and patience and leave you, a year later, frustrated, financially hurt and totally fed up. Take the time to learn what you need and who the best person or firm is for the project you are undertaking.
Do they have the skill set you need?
If SEO is important be sure to know what to ask.
Are they patient and willing to answer questions?
Do they express an understanding of your business?
Is there a professional contract or, just a smile and a handshake?
ProClass Web Design
understands perfectly well that not everyone is a perfect match for our style. We prefer to view the projects we work on as collaborative efforts and our clients as partners in business. We are upfront and honest in our dealings and appreciate the same in return. If that sounds like what you're looking for.
Purpose & Scope - How Well Do You Know Them?
What is the purpose for the website? What do you hope to have it do for you? Think it through and look at the possibilities. Oftentimes we discuss a project with a client, and what begins as a simple informational site turns into a lead-generating/customer service site or other
expanded vision
. Discussing your goals with us can lead to new roads to success, or simply confirm what you already knew.
Define goals: Inform; sell; generate leads; service existing customers.
What are the proposed sections and pages?
Build at once or in stages?
Sectionalize to directories or sub-domains?
ProClass Web Design will first sit down with a potential client or new project for a general discussion. We like to ask questions, gain an understanding of your goals and explore the best ways to help you accomplish your goals.
Website Rebuild?
If you already have a website and are thinking that you probably need a
rebuild
for certain reasons, or maybe just a facelift, there are criteria to keep in mind before jumping in. Much like with a new build, you want to determine a clear goal, bring in the SEO guys early in the process, and keep an eye on important aspects that can have a huge and often unexpected effect on your site, such as how your new site is staged during development. A rebuild may be in order, or a new site may make more sense. A few issues to consider:
Content changes
Architecture
Compliance and SEO factors
Anything that could negatively affect your rankings
Death by staging
ProClass Web Design will help you evaluate the situation, establish priorities, examine the options and determine the best course of action for your particular situation.
Know Your Resources
Just like a construction
project
, both you and the developer need to have a clear understanding as to what resources are available, where they are coming from and who is responsible for bringing them to the worksite. Along with that, there needs to be some frank discussions about time expectations and most importantly, budget. Giving these items careful thought before getting started will help everyone stay on track, on time and on budget.
Content – copy/ images
Money
People
Time
ProClass Web Design understands that pulling together a
website project
can seem like a daunting task. We help make it a pleasant experience by taking care of as many details as possible.