About ProClass Web Design
Professional class quality, from the top down.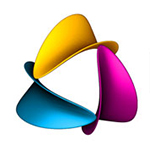 We know what it is like to run a business. Our team has decades of experience in starting, operating and growing businesses of all types from our offices in
Park City, Utah
and developing the websites to go with them. Something we learned early on is how quality can make or break a business overnight. First impressions are one thing, follow up and carry through are yet another.
Quite simply, we will put as much effort into delivering you a quality product as we would if your business were our own. From our point of view we are partners with you. Your success is our success.
Commitment To Service
Our website building and marketing services are a result of our company's dealing with the development of dozens of Utah businesses and customer service intensive websites. Do you remember what good customer service is? We do. We live it every day.
Whatever your needs, we have probably seen it before. And, with that kind of perspective we are in a unique position to be able offer, with your permission, objective, and often beneficial suggestions and advice.  Helping you to achieve your goals is just good business, and good customer service.
Experience + Insight + Input
We have many years of experience in marketing, management, business development and website
design
and
development
. Simply put, this means we can be a valuable asset should you have questions, need a solution source or just want to toss some ideas around.
Need suggestions? Ideas on how to accomplish what you want on a budget? Maybe you just want to have a great website with zero maintenance. Or, perhaps you want to do everything possible to reach the top rungs of the search engine results. Maybe you just aren't sure where to start.
In fact, it's a rare week that goes by without a client from
Salt Lake City
or elsewhere in the west ringing us up with an idea to discuss or to get some feedback to help stimulate their own creative juices. Yes, we do like it when they call. It helps us to keep our thinking sharp and fresh, and who knows where it might lead?
In short, whether your needs are to have a 5 page starter site or a 500 page shopping site selling music or photography, we can help guide you on the best path.
Our success really is a reflection of yours. Ask for a
quote
now.
We look forward to working with you.
Chris Bachman, Project Director
ProClass Web Design

Chris Bachman
is a business consultant and Project Director at ProClassWebDesign.com
as well as a self confessed serial entrepreneur. He is a regular writer on topics pertaining to marketing, SEO, and business websites as well as an instructor and independent consultant. Learn more about Chris Bachman on
LinkedIn
.
FREE Consultation - No Obligation
Call NOW !


Park City: (435) 631 . 2595 | Salt Lake City: (801) 214 . 8824