Website Development
Website development is a team effort...and you are an important part of that team.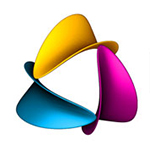 Whether you decide to build a new website or rebuild an existing one, working with a website developer means you are essentially hiring a team to work with you in creating your project. While on a small website development project everything might be handled by one or two people, larger projects may encompass a dozen or more people and multiple firms. Larger projects or those with special needs can quickly chew through budgets.

During the time your project is underway, there will invariably be questions that need to be answered, decisions you will need to make, selections to be selected…so you want to be sure to make every effort to be available during the process. It is also important to know which positions are included on your development team, i.e. who handles what, to help you understand and evaluate how each duty is being managed.
A Website Development Team could include
:
Project Manager
SEO Pro
Sales & Marketing
Social Media Consultant
Programming
Design Manager
Content Manager
Formatting Assistant
Assembler
Editor - Proofer
ProClass Web Design has an excellent relationship with our partner design firm in Chicago that provides us with the opportunity to create a top-quality site for you while cutting out up to 50% of the costs. This allows us to operate with an expert team that responds quickly to your needs, so we get your website project finished much faster than industry standards.... and, you
pay a lot less
than having a full-time inhouse team like a lot of firms maintain.
Website Development Considerations
Please click on the links below to learn more.



Website Content
Determining the Who, What, Where and How with regards to the content for your website pages can be one of the most challenging aspects of creating the site. Someone in your company, or ours, has to actually determine what the content (your message) is, how it will be organized, find it or create it, flow it, optimize it for the search engines (
SEO
) it and get it to the right person at the right time for installation on the website. All too many heated discussions occur because someone did not get content together when they were supposed to and deliver it to the right person on the team. When this happens, your project can come to a grinding halt.
How is it organized
Who brings what
Writing: Bad, Good, and SEO friendly
Images: You want only top quality, i.e. professional grade
ProClass Web Design understands content: where it comes from, how to manage it, and how difficult it can be for some clients to get a handle on it. We're here to help you every step of the way. Whether you need content creation,
rewriting
or optimizing, we can handle any or all of it.
Website Components
Determining the various components that your site will need is critical to defining both budget as well as suitability of the developer. Also, examining alternatives to costly components can save a lot of money. You may well find that rather than spend a lot now to develop a certain new feature the way you think it should be, you may actually be better off to test it in a more rudimentary way. This will allow you to determine what the parameters truly are and then invest in the proper custom or external component.
Databases can quickly become expensive – what are the alternatives?
Shopping cart types – what do you really need?
Password protection – super encryption or simple on-page password?
In depth metrics analysis with complicated reporting – or Google Analytics?
At ProClass Web Design, as entrepreneurs ourselves, we have gone through the school of hard knocks looking for ways to accomplish what is needed without breaking the bank. We put that experience to work for you, avoiding unnecessary costs while getting the job done right.
Managing Expectations
While getting started off on the right foot with your developer is critical to the success of your project, it is when you have reached the completion of the project while still in step with each other that you know each party has committed to clearly understanding and managing the
expectations
of the other. Open and frank discussion up front as to timelines, deliverables, budgets, cash flow and other important details is an integral part of your success. In addition, it is important that all details should be written down and preferably included as part of a comprehensive agreement for services.
Your Expectations
Developers Expectations
What to Expect
ProClass Web Design is committed to clearly listening to our clients and thoroughly discussing all of the details of the project including what will happen when and what is expected from both parties. All details are placed in writing to be sure everyone is clear and on the same page throughout the project.
Delivery Time
You would certainly expect a developer to finish your project in a time frame agreed upon. Yet many of our clients come to us as a result of being completely frustrated with their current developer, who has apparently gone AWOL. They often find that when they become upset that their website is not being completed in a timely manner, their developer may simply disappear entirely, leaving them out of time and money and with little to show for the experience. This is yet another compelling reason to have a contract drawn up that sets forth specifics with regards to delivery time along with all other details pertaining to building the site, including payment for services rendered and penalties for not upholding agreed-upon actions by both parties.
What is realistic
Valid reasons for delay
Contractual Terms
ProClass Web Design schedules your project using real-life factors, allowing us to give you an accurate measure of when your website project will launch.