Search Engine Optimization
A website without SEO is like a car without gas....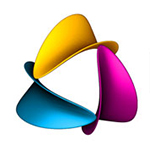 The Internet is not a static environment. It is a playing field which changes every week. New rules, new techniques, new dangers. If you aren't dialed in and, perhaps more importantly, aren't keeping up you will fall by the wayside while your competitors pass you by. It is just that simple.

Problem is, there are so many things to know and to keep track of when it comes to Search Engine Optimization that it can leave you without time to run your business, spend time with your kids, or enjoy the weekend off... just take a look at the list below to get an idea of just some of the things which factor into SEO and your ranking with the search engines.

How about if you could have a Search Engine Optimization professional working for you who would keep track of everything that needed to be done, would get it done, and you only had to pay them for the time that was actually spent on your project? What if it were affordable too?
ProClass Web Design
offers a multitude of SEO Enhancement services:
Expert Search Engine Optimization
Reputation Management
Social Media Management & Promotion
Local Search Campaign Management
SEO Plans & Strategies
Website Tune-ups
PR and Outreach
Link Building
Directory Management
Citation Building
...and a whole lot more
We understand your need for expert assistance with the Internet side of your business. We understand your need for professionalism and accountability. We understand your need for a
program
to accomplish all this while staying within a budget.
We are here, ready to deliver it for you, we even have an affordable monthly plan, if you like.
Search Engine Optimization FAQs
Please click on the links below to view the FAQ answers



What exactly is SEO?
Simply put, Search Engine Optimization (SEO) is the process of understanding what factors help a website achieve higher ranking in the search engines and then crafting and implementing those elements into the overall online presence including website,
marketing
, PR, engagement, etc.
Some call it a science, some call it an art; in truth, it is a little bit of both. In the early days of SEO it was a bit like the Wild West with good guys and bad guys and a lot of mistaken information floating around. But SEO has grown up, although there are still plenty of nefarious players around, and nowadays most every company of size who wishes to succeed on the Internet retains, employs or has employed, an SEO person or firm to help them navigate the SEO landscape.
When should I begin considering SEO?
You should make SEO a part of your online efforts as early in the game as you can. SEO is a crucial element of the
design
of websites, the content within them and the marketing efforts to drive traffic as well. Simply put, do NOT make SEO an after thought...that would be like creating the blueprints for a house...after you have built it.
Is SEO a one shot deal or an ongoing process?
Your choice. There are often things which an SEO audit can uncover and which are relatively easy to fix or at least don't need ongoing maintenance once addressed. Then there are strategies and plans and enhancements, all of which can be arranged in small chunks of time and money or as part of an
ongoing plan
that keeps building on itself month after month.
For the budget conscious we suggest doing an audit and seeing what basic steps could be taken to shape things up. Often times that is all you need. Otherwise, a well defined plan extending over a period of months will often be the best route to take. It seems search engines like websites which have a steady flow of improvements, enhancements, additions and activity. This is usually best implemented over time so as to create a profile of solid growth and improvement.
How much does SEO cost?
How much you spend on SEO is up to you. If you have never had any SEO work done on your site and you are in a small or somewhat small market without loads of competition then a tune-up may be all you need to see some good results. On the other hand, if you are facing some serious competition including well established players or large numbers of competitors, you may well want to embark on a serious SEO plan covering months or even years and dedicate some significant funds to it.

At ProClass we have clients who do a one shot SEO tune-up for a few hundred dollars to ones who spend $150 per month to larger clients spending thousands per month, year after year. It is all about goals and budgets.

I get emails all the time promising SEO services, Facebook "likes" and social media traffic. What do you think?
Unsolicited emails offering SEO services, social media "likes" or lots of new traffic to your website overnight may sound tempting but are in fact garbage at best and search engine poison at worst. Either way, you will lose a lot of money.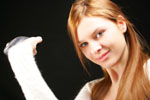 How do I know who is offering real SEO or is just a scammer?
Real SEO firms and professionals seldom if ever send out email blasts. Mostly they work from legitimate websites found in the search engines, have excellent references, a track record going back years and they don't make promises or guarantees.
Anyone offering 10,000 "likes", 1000 links, tons of new traffic, or that they will put you on the 1st page in Google is probably a
black hat SEO player
….especially if they will do it for $99 per month.