Website Marketing Packages
Custom designed for your needs, your goals and your budget.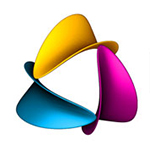 So much to consider...what steps should you take first? How can you budget it all to make sense? ...Answer:
Local Search Marketing
Understanding, designing, and implementing a
marketing plan
can easily eat up valuable hours each week, hours you could be spending generating money for your business. So what do you do? Try wearing yet another hat, "Marketing person"? Do you hire someone…who has money for that? Maybe locate a marketing firm and hope for the best…while writing a blank check?
We understand your dilemma; we see it all the time and may have the answer. Introducing our fully custom, ongoing monthly marketing program which brings together all the components you want and need and packages them in a way to fit your budget over a period of time.
ProClass Web Design
offers Marketing Packages which can include:
Local Search
Website Tune-ups
Social Media
Search Engine Optimization
Link Building
Email List Building
Directory Management
Press Releases
Content Generation
Article Posting
Newsletter Creation
...and loads more
ProClass Web Design wants you to succeed. Let us work with you to design a program that is both effective and affordable.
Marketing Package FAQs
Please click on the links below to view the FAQ answers



Are there long term contracts?
Not unless you want one. Mostly we work on an as needed basis, however, some projects do require a committment on one or both of our parts and in those instances we will discuss with you the best way forward. Otherwise, it is just month to month.

If my needs change, how flexible are you?
Very. We discuss what the marketing goals are and what the plan is to adress those goals. If at any time those goals, or your budget to address them changes, just let us know and we will revise according the marketing package to your needs.

How much money are we talking about each month?
Basic directory management typically runs around $50 per month. We can create a custom plan for you for as little as $150/month up to as much as you feel comfortable with. We have several clients in the $150/month range and our largest client is spending several thousand each month...and has been for over a decade now.

Can you work with my current marketing people?
Depending on the situation we can either advise, assist, or do some or all the work. Whatever you need.