Website Marketing Services
From defining marketing goals to plan design and implementation...we can help.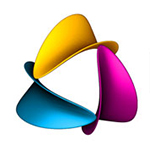 Website marketing can be as simple as placing your domain name on your business card or involve more advanced approaches such as Pay Per Click, PR, Local Marketing tactics. In fact, when you consider all the website marketing choices available and the time it takes to understand how each one works and then factor in the time it takes to implement...no wonder that so many business owners give up before they even get started.
This is where ProClass can help. We discuss your needs and goals and then help you gain an understanding of how the various website marketing options work and what is involved. Cost, time commitment, resources needed...together we ascertain the most cost effective ways to get you where you want to go. Need help implementing your website marketing? We can do that too.

ProClass Web Design
offers:
Directory Management
Local Marketing
Mobile Compliant design
Link Evaluations
Link Building
PPC campaigns
Content Strategies
PR
Whitepaper creation
Incentives & Loyalty programs
List building
Client engagment
Newsletters
Email Management
Learn More About Website Marketing
Please click on the links below to view more information.



Search Engine Optimization
This is where doing some due diligence pays off.
SEO
is an area where you all too often run into snake oil salesmen selling their magic potions. This is known as black-hat SEO. It is what unethical people do in an effort to game the search engines. The search engines in turn hire brilliant people to ferret out these black-hat websites and penalize them. Using black-hat techniques will wreck a website's rankings sooner or later and can literally destroy a business. And, as you may find out too late, it simply isn't necessary. Look for an SEO firm that will discuss their tactics with you. If something doesn't smell right, stay away.
AVOID
Link farms
Keyword stuffing
"Too Good To Be True" offers
Doorway pages
Guarantees
…and other things that smell bad
At ProClass Web Design, SEO, optimization, search engine magic, whatever you call it – is something we are very, very good at. We have been practicing white-hat SEO since 1998 and have helped numerous websites go from invisible to top ranking, and stay there.
Local Directories
Local Directories
are a no-brainer for businesses wanting to market locally. However, there are well over 100 of them that rank well enough to consider, and then you have to go to each one and spend a half an hour claiming your listing. Forget about updating them; who has the time? All in all, you could spend two to three days simply getting the top-30 listing set up, and then that much time again if you want to enhance them with images or update them. Still, they are an important tool in Local Search.
Directory Tips:
400 directories - only 10 suitable for any given business
Be sure to enhance them with images
List your services whenever allowed
Be sure to keep them updated
ProClass Web Design's
Local Search Marketing
service can take care of getting you listed, complete with all enhancements, on over 40 of the top directories. We also make updates easy and efficient, watch for reviews that get posted that you should know about and provide a reporting of traffic your listings receive.
Public Relations / Press Releases
Far from being old school, PR is being recognized by those in the know as an integral and important part of marketing, one that works hand-in-glove with SEO. SEO gives PR the metrics it has long lacked; PR gives SEO some great content to enhance the site with. PR gives SEO a source of links, and SEO gives PR an extra boost by helping it reach markets that might have missed it before. And PR, along with the combined effects of SEO, is great for your business. If you already have a PR person, have them go and have lunch with your SEO guy. If you are not active with PR. consider the benefits you may be missing.
PR Tips:
Make sure it is newsworthy
Write your press releases very, very well
Include the important stuff
Coordinate with your SEO people
ProClass Web Design can assist you with identifying, writing, distributing and evaluating news worthy press releases.
Social Media Marketing
You need it… don't you? For most businesses, the answer is YES, you need it. But, unless you are already thoroughly immersed in social media and living it and breathing it, the simple truth is that you very likely do not have the time or inclination to bring aboard yet another task to an already full work schedule. This is where bringing aboard a social media manager can make a world of difference.
LinkedIn
Facebook
Twitter
Pinterest
YouTube
...and more.
ProClass Web Design provides experts skilled in social media and SM management. Our SM Manager can help identify exactly where you are in the landscape of social media, develop a plan to help you, implement it and provide ongoing management, all for a simple, and low cost monthly fee.
Content Creation
One thing is certain; the more fresh, clean, non-duplicated and useful content your site has the better the search engines like your site. By establishing a system of adding content on a regular basis the search engines love it and view you as a growing, active site, which clearly works in your favor compared to a static site that was set up and hasn't been touched since. Another thing to consider is the sort of content that will keep people on your site for longer than average; for example, videos relevant to your business are a great form of content, as are the following:
Top 10 Lists
Helpful How-To Articles
Secrets of…..(Relevant Topic)
Anything you add that is interactive
ProClass Web Design has
skilled writers
who are dedicated to determining and producing the content that will be most useful to your site. We can provide the strategic content building plan, conduct the research and write the articles, or locate the videos or other material that most benefits your business.
Link Building
Inbound links are a key element to successful website rankings. They are looked upon by Search Engines, particularly Google, as a badge of credibility; essentially votes from other sites. Provided the inbound links are of good quality and relevant, they should help your rankings. All too often though, we speak with clients whose rankings have dropped after becoming involved with incorporating the wrong kinds of links, a "bad neighborhood," or links that are not set up properly.
Link building
must be done correctly or it can have negative and long lasting repercussions. Be sure your link building is clean and white-hat.
AVOID
Link farms
Non-relevant links
Paid links that don't include a "no-follow"
Having all links point to your home page
ProClass Web Design can advise you on link building strategies if you wish to do the work yourself, or we can assign a link building expert to assist with the process. Best of all, our link building techniques are all white-hat and Search Engine friendly.