Local Search Marketing
Where Traditional SEO meets Local SEM
Getting your website up and online is obviously a very important step in establishing your business presence online. But it isn't the only step. Just like buying a new car, after the initial drive home upkeep enters the picture; you have to put gas in it, check the tires, take it in for a tune-up, perform routine maintenance and a host of other tasks, all to keep it running at its optimum. Same with your website. The days of set-it and forget-it are no more.
At ProClass Web Design we hear our clients ask us again and again, "
How can I boost my rankings
?" The assertive ones ask us up front, the rest come around sooner or later, all wanting to know how they can improve their website's performance. So we made a list of the top services we recommend, the ones you need to attend to before spending money on anything else. These are the foundational items we recommend every website client seriously consider.
Now, All The SEO & SEM You Need - Together For One Low Price
View Service Details
GET STARTED
Local Search Marketing: Packages & Pricing
What you want
When you need it
Tailored Solutions for Small Businesses
= MONEY SAVING BIG IMPACT
Ala Carte
Simple Start
Essentials
Plus

From

Was $375

Was $625

Was $975

Google & Bing Update Plan
Google & Bing Update Plan
$120
✔
✔
✔
Website Tune Up
Website Tune Up
$175
✔
✔
✔
+ Tune Up Accelerator
+ Tune Up Accelerator
$100
✔
✔
Google Reviews Site Feed
Google Reviews Site Feed
$ 175
✔
✔
Aggregators
Aggregators
$ 150
✔
Backlinks C class
(w/ Partners Program)
Backlinks C class
(w/ Partners Program)
$5 each/yr
10 pac included
20 pac included
Backlinks B class
(w/ Partners Program)
Backlinks B class
(w/ Partners Program)
$10 each/yr
5 pac included
10 pac included
ADD-ONS You May Need
Google Set Up / Clean Up


(or $15/mo x 5 months)

GOOGLE
Set Up / Clean Up

$75 (1x)

add-on




($15 x 5 mos)

add-on




($15 x 5 mos)

add-on




($15 x 5 mos)

Bing Set Up / Clean Up


($15/mo x 5 months)

BING
Set Up / Clean Up

$75 (1x)

add-on




($15 x 5 mos)

add-on




($15 x 5 mos)

add-on




($15 x 5 mos)

LSM Directory Set Up (20)


(or $50/mo x 10 months)

LSM Directories (20)
$ 500 (1x)

add-on




($50 x 12 mos)

add-on




($50 x 12 mos)

add-on*




($45 x 12 mos)

LSM Directories + Aggregators Set Up
LSM Directories + Aggregators
$ 600 (1x)
(save $50)

add-on




($60 x 12 mos)

add-on




($60 x 12 mos)

NA
Ready?
START HERE
Monthly pricing is based on minimum 12 month term and auto renews each year
G&B Update Plan requires active, cleaned and current business page
Tune Ups available for PCWD built websites - Non-PCWD websites: we'll provide tasks your webmaster can implement
*Lower add-on cost of $45 applies to Plus package due to discount with included Aggregators
Backlink pricing is with participation in "Partners" program. Regular rate is $10(C) and $20(B)
All services and programs require valid credit card on file for autopay
Annual payment plans receive a 3% discount with cash/check payment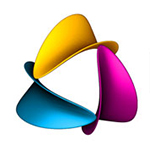 Website Tune Up
What It Is:
We keep your site tuned to the latest search requirements and performance parameters. Updating META tags, adjusting schema, testing with Google tools and tweaking as needed, in all a 55-point checklist gets reviewed and tuned yearly.

Why You Need It:
Website standards change every year and keeping current helps you rank in the search engines, not keeping current means your site will begin dropping. If your site is more than a year old it needs a tune up, plain and simple.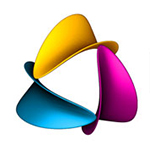 Tune Up Accelerator
What It Is:
An extra dose of tune up services to help address important issues about to turn critical.

Why You Need It:
The older your site is the more it needs to be brought up to date. Accelerator packages can usually be added for one or two years to catch things up and then suspended in favor of a standard tune up going forward.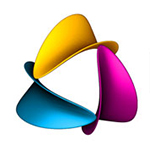 Google & Bing Business Profiles
What It Is:
Search engines make their living by providing accurate, relevant results. That means they want to know your business information is current and accurate. They each do this with their version of a business profile page. We know how to configure these pages to be the most appealing to the search engines. From keywords selection to descriptions to the types of photos used, we create the best profile page possible, so you don't have to worry about it.

Why You Need It:
Having a properly completed business profile with each search engine helps ensure that your business is taken seriously and trusted to rank as highly as possible. Without these profile pages you lose credibility and drop rank.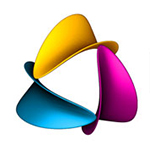 Google & Bing Updates
What It Is:
Each search engine keeps track of the business pages to see if they are maintained and updated regularly. We will schedule regular updates to your business profiles in order to keep your pages fresh and credibility rating high.

Why You Need It:
Regular updates are a sign that the business is functioning, the information on their business page is current and that the search engine can trust the business is viable. Lack of updates results in a drop-in credibility and rank.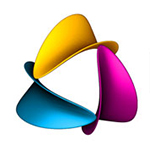 Google Reviews
What It Is:
Have great Google reviews? Let's put them directly on your website for everyone to see. Our app will feed the reviews directly to a page on your site and keep it up to date as more reviews are added. Yes, we can help you get them too.

Why You Need It:
People love seeing them and they can make a big difference in whether someone does business with you or not.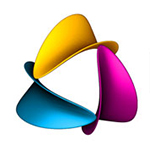 Directory Citations
What It Is:
There are literally hundreds of business directories online full of information on businesses. While there are services which offer to automatically set up business listings in hundreds of directories, at high cost, we find you only need 20 - 25 directories with good authority and where we can post your business to the best advantage. Setting these up and getting them right is time consuming and attention to detail is a must. We do all of our directory setups by hand with a manual review to make sure they are just right.

Why You Need It:
Search engines look across the internet for information (N.A.P.) about your business. Then they compare that information to see how consistent and reliable it is and then use that information as part of their evaluation process, creating a score that they use to help rank you. Consistent N.A.P. information means your trust score improves. Inconsistent information means your trust score drops. Setting up your directory listings is an important foundational step in your online marketing efforts.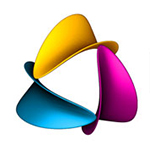 Aggregators
What It Is:
There are four main aggregators of information: Acxiom, Factual, Infogroup, and Neustar. These aggregators collect massive amounts of data and then sell that data to the business directories to help them populate their listings. We'll upload current information and then "lock" it so that other, less accurate information can't corrupt your file.

Why You Need It:
When a directory downloads a batch of information from an aggregator that new data "washes" out the old data and replaces it. Since aggregators are not particular about the accuracy of the data a lot of old NAP information ends up in directories and erodes your profile information and therefore your trust factor with the search engines. That is bad. But, with your information locked, no more problem. Now, when we set up your directory information it stays the way we set it up. Locking your files at the aggregator level is hugely important.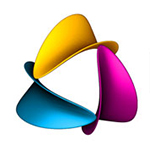 Link Building / Backlinks
What It Is:
Backlinks are simply links to your site which originate at another site. Depending on the authority of the originating site the backlink will have a range of value in the eyes of the search engines. Link building is typically a very expensive and time-consuming task. However, we have a collection of websites with varying degrees of authority and relevancy that we use to establish a viable set of quality backlinks for you….and, since we own, control or have partnerships with these sites we can do it at a ridiculously low price. (backlinks typically start at $100 and can cost up to $1000's. - check out our prices!)

Why You Need It:
Think of each backlink as if it were a vote of confidence. Each website linking to your site is in effect saying, "I trust this site, I like this site". Since the search engines are all about evaluating your trust factor it makes sense that these kinds of "votes" would play a part in your ability to rank. In fact, with Google they play a huge part, really huge.

View Packages
GET STARTED
FREE Consultation - No Obligation
Call NOW !


Park City: (435) 631 . 2595 | Salt Lake City: (801) 214 . 8824