Website Design
Clarity and communication are crucial to the website design phase.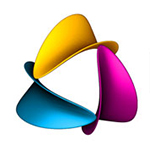 Website design can be exciting and daunting at the same time. Getting with the right team and understanding a bit about the process and what to expect can really help it be a creative experience which leaves you fulfilled and on strong footing with your business's Internet presence. Unfortunately, a few wrong decisions up front can just as easily turn the adventure into a frustrating, hair pulling, money pit of an experience.
Website design and creation is often equated to the building of a home. You have a general contractor, an architect, framers, painters, material suppliers, a foreman, etc. Following this line of thinking, understanding the website design process and the steps involved will help everyone work smoothly and efficiently towards a successful launch.
At ProClass Web Design we know that helping the client understand the process and what to expect along the way just makes sense, and saves everyone a lot of stress.
ProClass Web Design
consultations - what to expect:
Questions - lots of questions
Colors?
Curent artwork and logo files?
Can you define your client?
Who is Point Person?
Timeline expectations?
Who handles content?
Copy writing?
Images?
...what is your budget?
Website Design - Helpful Tips
Please click on the links below to view the helpful website design tips



Define The Design
What is the feeling for the site? What are the key colors? How does the site work with your
marketing
material? Should it have a corporate feel? Or be warm and fuzzy? Does it need big graphics or is the copy the important thing? These are all questions that should be discussed to some extent before the project really gets underway. Each designer has their own style, and finding out halfway into the development that yours is a Monet when you wanted a Maxfield Parish… Fully and openly discussing your needs and wants upfront helps avoid any misinterpretation.
What is the purpose for the site?
Who is the audience?
What are successful competitors doing?
Is your site professional? Most people spend just five seconds mentally critiquing your site. After that, they move on to content.
ProClass Web Design offers professional designs created by our partner design firm in Chicago. This means that the website designs are ready for you to see and only need to be customized to your particular needs. This enables you to get a very good feel for what the finished product will look like up front, and ultimately saves you a lot of money.
Review...Revise...Release...Relax
The design process naturally needs some feedback from you. If you have clearly conveyed your desires and concerns up front, you should see something close to acceptable during the first round of revisions. Timely reviews and concise revisions are very important to having the project move forward efficiently. Potential problems develop when a client feels the need to micromanage the design. Please, after your timely Review and Revision feedback, remember to Release, and Relax.
Review
Revise
Release
Relax
The ProClass Web Design team stays in touch with you throughout the
development
process, consulting as needed and leaving you with a stress-free experience.
Plan To Grow
There often seems to be an urgency to get a website up before all the pieces are in place. This can be a costly mistake in both time and money. If the
planning
stage has been properly handled, there will be an identification of areas of the site that would be better suited to Stage II or Stage III of a strategic roll out. A developer with your best interests at heart will point this out and suggest deferring parts of the site until they become more clearly defined, even if it reduces the amount of work they can bill for now.
There is strength in Stages
Schedule timely review meetings
Anticipate growth and be ready
Have a plan
ProClass Web Design has an entrepreneurial background and numerous businesses under our belt. This means we can help you gain clarity of vision with regards to what may be upcoming and plan your website project and strategies accordingly.
Managing Costs
If your
website developer
says they won't know what something will cost until they're finished building your site, RUN. They essentially want a blank check from you because they are too lazy or inexperienced to be able to provide a quote. Outsourced work, which is common, should also be quotable and passed along to you. The first step in managing costs is to determine as closely as possible what your finished website will be. Reverse engineering, or working backwards from what you perceive your site to ultimately be, results in giving you a reasonably accurate cost figure.
Understanding costs and their sources
Remember to nail it down upfront
What do you do if an unforeseen cost arises
ProClass Web Design likes to let you know what something will cost before you get involved; we'll even put it in writing. In fact, we are one of the only website firms we know of who will provide clients with a detailed line item summary of costs, before asking for money. And, if we make a mistake on the project quote, we will absorb it. After all, it was our fault, not yours.