Website Evaluations & Reviews
Before you take the next step it helps to know where you stand.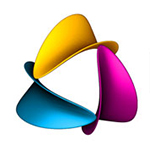 Website Reviews: There are a lot of details which go into building a successful website. We can examine your site and provide you with a website review that covers major design issues, navigation, some SEO areas and coding. Think of it as an annual health exam for your website. If there is a problem, it will likely only get worse with time. The sooner we catch it and correct it the better.
SEO Reviews: Search engines evaluate your website and its pages using an algorithm that may consider upwards of 300 different criteria. We can provide you with an overview of the top 30 or so SEO criteria that are most commonly found to be problem areas within a site. If needed, we can go a bit further and dig into some of the darker corners to shed even more light on what needs to be done to improve your rankings.

ProClass Web Design
offers:
Tech & Coding issues
Design issues
SEO strategies
Usability (UX)
User Interface (UI)
Navigation & In-Links
Load times
Review all tags
Check Site Maps & Registration
Link Profiles
Website Analytics
Social Media
Customer Engagement
Content Review
More About Website Reviews & Evaluations
Please click on the links below to learn more.



Keyword Research
If you don't know where your clients are, how are you going to find them? And, if you aren't where they are looking, how do you expect them to find you?
Think of it like fishing. If you know where the fish are, you stand a better chance of catching one. Another benefit of having done proper keyword research is that you don't waste time creating content for a nonexistent audience. Together, we can determine which search terms will likely bring you the most benefit and customize the site around those keywords.
What are people searching for?
Which keywords is your competition using?
Which words have the highest competition?
Which are your long tails?
How would these words naturally assemble into a website?
ProClass Web Design offers a variety of keyword packages and provides you with reports in easy-to-understand terms.
Link Evaluation
Inbound links, aka "
back links
", are one of the top ways in which search engines, especially Google, evaluate your site for worthiness and ranking. The more quality, relevant inbound links you have, the more positive light the engines shine on you. By the way, having low quality or irrelevant links, or links from bad "neighborhoods," can lead to penalties. In fact, according to the search engines, disavowing bad incoming links is now your responsibility. This all means that link management has never been more important.
What inbound links do you currently have?
What is their value?
What does the competition have?
What are resources to get more links?
Negative link removal
ProClass Web Design will perform a straightforward evaluation of the links pointing to your site and their value. If you like, we can also provide suggestions to build your links or even do the work for you.
Website Review
Sometimes you just can't see the forest for the trees. That's where we come in. Objective, critical analysis of your website can lead you to discovering what is holding down your online success. Clients typically have something of a love-hate relationship with our site reviews – they know they need it and it will ultimately be good for them, but nobody likes it when the doctor walks in shaking their head.
How current is your site? Standards, look and feel?
Tech issues that could hold it back.
Usability: User experience; useful content; freshness.
Coordinated design and purpose.
ProClass Web Design has the experience and ability to look at a website and quickly identify aspects that could be improved upon to bring you the best results.
SEO Review
We can see what the other deelopers often don't know to look for, or don't want you to know they have or haven't done. Whether you are simply curious as to what can be done to improve your site, or perhaps are looking for a neutral third party to evaluate the sufficiency of work already done, we can help. From the simple missing tag to something serious like a "no robots" tag on a public site, we know what to look for.
Tags: Title; description; H1 H2; robots; follows; alt and more.
On page optimization including keywords, saturation, stuffing, tag use, length, topic relevancy, duplicate content, etc.
Load time issues: file optimization; hosting; design factors.
Images: File size; image text; tags.
Navigation and in-links; follow tags.
Site maps and registrations.
ProClass Web Design: Chances are that roughly 75% of the time we will find a number of areas where there could be
SEO
improvement.
Website Analytics
If you don't know where you've been, or have no idea where you are, how are you going to get to wherever it is you're going?
Have analytics installed and learn what it all means. Or, have a professional provide you with a summary every month or quarter. This will help you know the following:
Where do your visitors come from?
Where do they go on your site?
How long are they staying and on what pages?
What effect does this information have on your rankings?
ProClass Web Design will install Google Analytics and set up a reporting account for you at the same time. That way, we can provide you with an excellent report full of valuable details about your site's performance.