Utah Website Design
The most important decision you can make...is who to work with.

Selecting a Utah Website Developer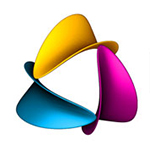 When you are evaluating Utah web design firms, whether in Salt Lake City or from a remote corner of the state, selecting the right web firm for your project can be a daunting task. What does your website need in functionality? What website developer understands your project? What is a fair price to pay? These are just a few of the initial website project questions to ask.

One of the first questions you'll need to ask yourself is what amount of expertise your project requires. Web design companies in Utah range in size and expertise from small boutique shops, often serving niche markets, to large development companies with large staffs and prices to match.  Additionally, some are going to be honest and ethical while others should wear website developer warning signs "avoid at all costs". So, what services do you need?
ProClass Web Design
offers:
SEO
Local Search
Social Media
Custom Website Plans
Quick Turn-Time
Website Development
Sales Consultations
Directory Management
Marketing Consultations
Market Research
Flexible Payment Plans
SMB Marketing
Internate Strategies
Mobile Firendly
eCommerce
Review Management
When interviewing the website developers also be sure to take into account their available skill set. For instance, a designer may be able to amaze you with their graphics work but…how does that work on a smart phone? Will the site crash if you get a sudden surge of business?

Maybe the color of the call-to-action button would be better in orange than in gray? Many a designer doesn't know much about usability issues and conversion strategies despite the beauty of their work. Same thing for programmers; you can have a world class programmer who can't build a user friendly website to save their life.

And Search Engine Optimization…? That's a critical area of expertise which many developers ignore simply because they don't understand it. And your business pays the price as a result.

Here are a few topics to think about as you begin your search for the perfect website developer.
Utah Website Development Tips
Please click on the links below to learn more.



1.  How Easy Is The Website Developer To Work With?
Do they return calls and emails in a timely fashion? Are they patient or impatient sounding? Are they willing to discuss your project in some detail? Do they seem to understand…to care?

At ProClass Web Design when we work with a new client part of our process is to sit down with you and really talk through the project. What is the goal? What is really needed? Is there a better, smarter way to do this or that? Then we detail out exactly what we are going to build and how much it will cost. And that is what we build and that is what you pay.

No games, no blank checks, no "we won't know what it costs until we are done" statements; just straight answers, good information and a list of references to speak with about what to expect.



2. Low Cost Web Design – What is it really?
We did a study once where we set forth the specs for a medium range website and asked a dozen local companies to bid on it. The resulting figures ranged from $7,400 to $49,000….for the same thing.   Pretty wild, huh?  
For many of our clients the simple question is, "How much is too much?" Oftentimes people are really at the mercy of whatever web developer they are working with. Get several quotes before deciding and be absolutely sure that you are talking apples to apples. If one bid is delightfully low it may mean that the developer doesn't fully understand all the aspects to the project.
Low cost
website development
doesn't have to mean low quality. ProClass Web Design specializes in creating affordable, low cost websites that look and perform like $25,000 websites. But, they don't cost anywhere near that much!
3. Affordable Websites – is a subjective term
Affordable Websites
is a phrase open to a lot of interpretation. What may be "affordable" to a web developer may be an entrepreneurs' food budget for his family for the next year. Yet clients typically come to us not knowing what they really need, what is should cost, or how to evaluate a proposal.
The key to keeping your website affordable is to:
A) detail out exactly what you want the site to do.
B) Get a detailed bid in writing.
C) Execute a development contract that defines and tracks costs.
At ProClass Web Design we want you to understand the various costs involved in a website and we want you to be part of the process that makes your website affordable, according to your standards. We will detail the costs, put it all in writing and contract ourselves to deliver what we promised.
4. Professional Small Business Website Design
Every week we have a call from someone with a horror story they just lived through involving a website developer and a project that was now dead in the water. Sometimes this is because the website developer just wasn't up to the job. Other times it can be a result of a breakdown in communications between the business owner and the tech person. Other times it may be a matter of not having adequate budget for development or perhaps a misguided attempt to DIY.
What other business websites has the developer created? How happy are the clients with those sites? Examine the sites closely; do they look well finished and professionally executed? Do the links work? If you were a client for that type business would that site encourage you to do business with that company?
At ProClass Web Design we specialize in developing not only great small business websites but also the long term relationships that we enjoy with our clients, year after year. Open communication followed up by a professional class
website design
built on time and at an affordable cost; that's how we work.
5. Search Engine Optimization & Marketing
Affordable SEO, search engine optimization, is paramount to getting traffic from the search engines. 95% of website business comes from the first page of the search results. Being ranked highly is urgently important for almost every business. Problem is, the rules of SEO change every few months. What worked last year will get you booted from the engines this year. How do you know your website is truly optimized? Then what about Local Search? How about Mobile Marketing?
Unfortunately, this is an area rife with fraud and fly-by-night operators. Just because a website company appears large and has an expensive menu of services doesn't mean they are a clean operator. On the other hand a small operator offering to do 20 SEO things every month all for $100 is just as suspect. Quality
SEO packages
reflect a professional review of your needs and make good sense when explained.
ProClass Web Design has been working with search engine optimization for 15 years and understands the techniques of successful SEO very well. We also work with each client to help them understand the various pieces that need to be put into play for a website to rank well. Along with all that we consult and provide on a variety of other online marketing including Local Search, Mobile and Link Building.