Salt Lake City Website Design & Development
Before you take the next step it helps to know where you stand.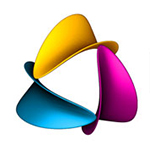 Web design companies in Salt Lake City come in variety of sizes, shapes and attitudes. Some are small boutique shops that do a great job for a select niche clientele. Others are heavy hitters who won't even open the door for you unless you have a Black Card. In the middle is ProClass Web Design, specializing in Small to Mid-Size business websites and the marketing of those websites.
We appreciate you taking time to consider ProClass Web Design for your website needs. We know how hard it can be to find the right web design firm in Salt Lake City for your project and are happy you have taken the time to learn a bit more about us. We are proud of our work and always enjoy meeting our next client. We welcome your call. 801-214-8824
Website Development for Small Businesses
Small business web design is a key piece of a business' success. Your website is the first impression most people have of you. It acts as a spokesperson, greeter, sales person, customer service department and showroom. Let's do it right… a small business website from ProClass Web Design is going to be a top-quality website, built to your budget with expert SEO and professional guidance.
ProClass Web Design
offers:
Search Engine Optimization
Local Search Strategies
Social Media Marketing
Custom Website Plans
Expedited Turn Around
Web Development Consults
Sales Consults
Marketing Consults
Market Research
Deferred Payment Plans
SMB Marketing Solutions
Internet Strategies
Mobile Friendly Designs
eCommenrce
A good website design involves certain key features and characteristics. Helping you understand these features makes it a lot easier to see why a website is built the way it is or why we might stop you in the process and discuss alternative, more beneficial ways for you to accomplish your goals. Unlike many other Salt Lake web design firms, ProClass takes a consultative team approach, keeping you in the loop and ensuring that your new website launches as quickly as possible.
Selecting a Website Developer
At ProClass Web Design we understand your dilemma as a small business owner. Your budget isn't that of a Fortune 500 company. You need your website built right the first time. Who can do the job? Is the price fair? Will they be there to answer questions? Will they still be there six months after the job is done?
The trust you place in us as your
website developer
is a responsibility we take very seriously. We commit to being honest with you at every turn and delivering the best possible product at the best possible price. That's just how we do things.
Website Marketing & Search Engine Optimization
Search Engine Optimization (SEO) should be the first stop in your
website marketing plan
. Over 95% of website traffic resulting from searches comes from the first page of the search engine results. This means that if your listing is on the second page you are only getting a small fraction of the traffic the websites on the first page are getting. Clearly, having the best
SEO
possible is advantageous.
At ProClass Web Design we have been in the search engine optimization game for over 15 years. We wake up to it, talk about it over lunch, dream about it at night and put our expertise to use for our clients' benefit in every possible way.
Affordable Websites
The term Affordable Website Design is something of a subjective beast. What one website design and development company thinks is small change could feed an entrepreneur and his or her family for a year. Another may have a fantastic price but the end result will leave a bad taste in your mouth for years to come.

When you sit down with us at ProClass Web Design we help you determine exactly what your site should include and will work with you to keep it within budget. We will discuss any available less expensive alternatives with you in order to keep costs down. And when provide you with an exact cost for your site, in writing, that is what we will stick to.