How We Work ...What To Expect
Website Project Management - Professional, quality, on-time, with real service.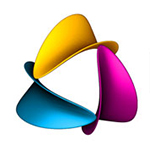 If you are looking for a great website without the hassles and costs you suspect are waiting for you at other tech companies, you're in the right place.  We were brought up on the business side of things and understand just how frustrating it can sometimes be working with 'techies'.  We want you to know that "we speak business".  You will likely find it a relief to hear that if you have any prior experience with other tech companies.
Service
Service.  We take service very importantly. That's why we place it at the top of this page. From our first conversation with you, then throughout the build process, and after launch with follow up support, we are there with advice, tools, consulting, even a referral if we know of someone else who can be of more assistance.
Professional Website Design
Our
design
team produces top quality, professional web sites, designed to do three things; make you look good, maximize your odds for top search engine rankings, and help boost conversions from visitors to sales.
Feature Rich
Need a photo or product gallery? Shopping cart, slide show or maybe download some MP3 files? We have a full range offeatures we can add to your website for very little cost. Our small company
websites
are perfect for most professionals and entrepreneurs.
Quick Launch
Tired of web techs who work on their schedule, not yours? Need your new website up now? Our websites typically launch within 3 - 4 weeks. Need it sooner? We can often accommodate,
just ask.
Full SEO
We know the
SEO
it takes to get small business websites ranked on the first page, we have been doing it for years. Sometimes it is easy, sometimes nearly impossible. Either way, we will discuss with you what it takes and build your website to take advantage of every possibility for a top placement. One thing we won't do is "guarantee" high rankings...nobody can…and if someone tells you otherwise it is time to head for the door.
Managing Expectations
So you like the idea of working with ProClass Web Design and are wondering what the next step is…how it works…what to expect… well, wonder no more. We have created an overview of what to expect when getting involved in a website project with ProClass. What we expect of you, what you can expect from us, plus a few tips to keeping things rolling smoothly.
Check it out:
Managing Website Project Expectations