Website Hosting
Quality hosting is critical to getting your website seen by the masses.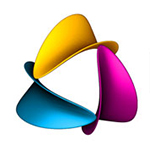 Having the right hosting for your website is critical to your success. You want to look for an extremely high up-time – in the 99% range – as well as quality, U.S.-based customer service, proximity to the "backbone" of the Internet to help facilitate quicker load times, and a wide range of services so that you never are left short.

ProClass Web Design devoted weeks to evaluating hosting companies before settling on the one with which we wanted to partner. Working with this particular Internet Service Provider (ISP) has been a solid, rewarding experience. We recommend both our hosting plans without reservation and believe you will be well pleased with either one.


SimpleShare Website Hosting
SimpleShare Hosting plans are perfect for most small websites that require a minimum of upkeep. Unless you are updating content every few days or running cron jobs or specialty scripts, SimpleShare is the preferred choice for 9 out of 10 of our
small business website
clients as it makes it easy for us to monitor and manage their site while keeping the cost of hosting to a minimum. Also, the first year of SimpleShare Hosting is free for the first year with any website we build.
Standard Website Hosting
Standard Hosting is the hosting package for those needing full access and loads of tools. When deciding on hosting, the two primary things to consider are Support and Up-Time. This service will deliver both of those and leave you smiling.