Lead Generation & Client Retention
Multiple Tools & Professional Help with One Stop Shopping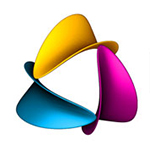 Maintaining contact with your clients and potential clients is an all-important aspect of business. Many business owners know they need to utilize emails and newsletters but don't have the time, skills or understanding of how to get started. Or, they get started only to find that unless they are with a well-established company, their emails are going to be blocked by the ISP's, essentially rendering their efforts useless. Perhaps you need some event management software to handle registrations, or want to take a survey to gain perspective on a product or situation. Having all these sorts of services under one roof, with expert help, is a great way to go.
*
ProClass Web Design
offers:
Account Setup
Email Management
Newsletter Creation
Newsletter Management
Social Media Integration
Event Management Program
Loyalty & Coupon Programs
Survey & Polls
List Management
White papers
List Building Incentives
Consulting
*
As a
Constant Contact Provider Partner
we have created, implemented and tracked numerous email and newsletter projects and are also well versed in all the
Constant Contact
programs. We can consult, advise, set up, create and manage any or all aspects of your campaign.
Client Management Services
Please click on the links below to view more service details.



Email & Newsletters
Constant Contact Provider Service: We create and manage multiple email and newsletter campaigns for clients and can do the same for you. Whether you need help with getting set up, putting the various pieces together, coming up with content, want to know the best practices or just need really good reporting…we can handle it. We are certified Constant Contact Providers and know the ins and outs of email and newsletter marketing, all designed to make your life a little easier.

Coupons & Loyalty Programs
Constant Contact Provider Service: The coupon program offered through Constant Contact is an excellent way for local businesses to reward their current customers while also attracting new ones. Let us show you how this easy and very affordable program can bring you the benefits of additional business.
List Building Incentives
From white papers to Ebooks to free webinars, let us share with you the easy and affordable ways to not only encourage people to share their email address with you but to also position yourself as an expert or valuable and trustworthy resource in your field.

Polls & Surveys
Creating polls and surveys and distributing them through newsletters, emails, and on your website, or even with a postcard, can be an excellent way to create interaction with both new and existing clients as well as create interesting and timely content which can then be shared across multiple platforms to drive even more traffic.